The Ghana Bar Association president, Lawyer Anthony Forson Jnr has reacted to the wild allegation from his colleague Canadian based lawyer, Miss Kuukuwa Andam that he raped her somewhere in 2012.
According to the statement released through his lawyers, 'Beyuo & Co', Mr. Anthony Forson Jnr called the allegation from the daughter of the former Vice-chancellor of KNUST a 'palpably false'.
The Ghana Bar Associaton president 'sincerely and emphatically' denies raping Kuukuwa and he believes he will be vindicated in due course.
READ FULL STORY BELOW.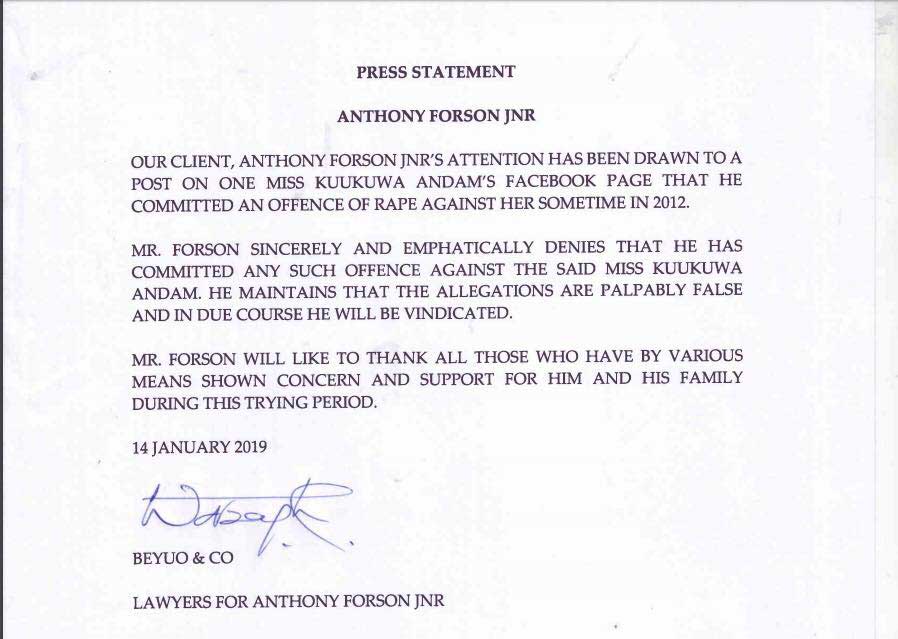 Miss Kuukuwa Andam yesterday alleged that Anthony Forson Jnr rapped her in a hotel room in Washington DC in 2012 but she now has the courage to talk about it.